A high quality, handmade limberjack in the Appalachian tradition made by Mossy Creek Woodworks in Arkansas is available from Les.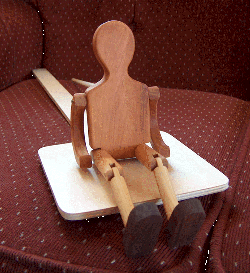 Made of cherry, maple and walnut, these limberjacks are both attractive and highly functional as entertainment for adults and children alike.
Limberjacks can be ordered for $35 each, by sending a check to Les Gustafson-Zook at 1608 S. 8th St., Goshen, IN 46526.